Golf Retirement Gifts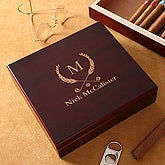 Golf retirement gifts can make the perfect gift for a golf lover! For some retirees, getting some awesome new golf goodies beats a gold retirement watch any day!
There are so many cool golf gifts that any golfer would love receive upon their retirement. Consider some unique personalized golf gifts, hiliarious golf movies, and maybe even a golf themed gift basket.
Another unique idea that you might consider is putting together your own little golf themed gift basket by collecting together some of your favorite retirement golf gift ideas from below and putting it all together in an attractive container.
Golf Themed Gift Baskets
Forget a gift basket full of chocolates and coffee! Get a golf lover a gift basket that speaks to his or her passion! A golf themed gift basket can includes lots of delicious snacks (perfect for 18 holes of golf!) and more goodies that only a golf lover will be able to appreciate!
Golf Rangefinder
Does your golf loving retiree plan on spending more time on the green during retirement? Then how about outfitting him or her with a new golf rangefinder? Any seasoned golfer would love to have this nifty gadget handy when out on the green, and it it'll give them that extra edge above the competition.
Golf Balls
A serious golfer can never have too many golf balls! If you are planning on giving your new retiree a special golf retirement gift, then consider throwing in some golf balls, he or she will love it! A simple and great way to make your gift even better!
Personalized PGA Tour Leader Board
Now that they're retired they can spend more time working on their second career as a professional golfer. You can give them a head start by giving them a framed photo of their name on the leader board.
With this type of motivation they'll be going pro in no time!
Funny Golf Tin Signs
Looking for a funny gift for a golfer who has everything? Then consider one of these creative tin signs. A fresh and clever golf gift, like one of these signs, will definitely be a hit at any retirement party!
Golf GPS
Want to help your new retiree improve his or her game? Then consider outfitting your favorite golfer with a golf GPS. These cool little handheld devices help to give the golfer an outline of the courses, distance from the hole, targets and hazards, and all sorts of other neat info. Any golfer would love to have this gadget with them on the green.
Golf Inspired Jewelry
Golf inspired cuff links or charms are a great understated way for your favorite golfer to show off their love of the game. These fun accessories can be a great accompaniment to a congratulations card or even to tag along with larger golf retirement gifts.
Personalized Golfing Gear
Who wouldn't love hitting the course with their own personalized golf gear? A customized gift can be the perfect retirement gift and it will definitely show that you put some thought into the gift. A personalized gift can certainly be a handy accessory that will make future golf games even more special.
Personalized Golf Apparel
To some, retirement means hanging up the suit and tie and trading up for permanent golfing apparel. If that sounds like a retiree that you happen to know, then consider getting some personalized golfing apparel made especially for him or her! They will love the sentiment and, who knows, you may be providing them with a new favorite uniform!
Funny Golf Movies
Your new retiree will now have plenty of tee time and T.V. time! So why not add some hilarious movies to his or her movie collection. What golfer won't appreciate comedies paying homage to their favorite sport?
Funny Golf Gifts
Wanna get some laughs at the retirement party? Then consider some funny golf gifts! Gag retirement gifts, golf themed or not, are a great way to get some chuckles at any retirement party. Here are a few funny retirement golf gifts to consider with even more humurous gift ideas below.
Personalized Golf Balls
Personalized golf balls can be a cool gift for a retiree. And this can even be made into a retirment gag gift! Consider some funny sayings to put on the golf ball, for instance who wouldn't want to whack a golf ball with "9-to-5" or "Monday Meetings" on it? Can you think of some funny sayings or even some funny pictures to put on your retiree's golf balls?
Funny Golf Books
Who can resistant humourous golf books? Especially a golfer who will soon have a lot of free time! A funny golf book can also be a great gift for someone who usually takes golf too seriously. And a funny golf book can be a great gift paired with a funny golf movie!
Golf Books
People love golf, they love playing golf, watching golf, thinking about golf, and heck, even reading about golf! So if you have a true golf lover to buy a retirement gift for, then consider some golf books. So now, when they can't tee off in person, they can still tee off in their imagination.
Engraved Golf Gifts
An engraved golf gift can make a great retirement gift for a man or woman who has every golfing accessory imaginable. You can consider engraving the gift to reflect their recent retirement or maybe a special retirement wish related to their new "office" hours at the golf course.
Personalized Golf Goodies
If your favorite retired golfer has all the golfing accessories, apparrel, and gadgets known to mankind, then consider some cool personalized golf goodies that can highlight his or her love for the game off of the course. These personalized retirement golf gifts will be a fun way to celebrate, not only their retirement, but their love of the game.
Golf Magazines
For a golfer who has everything? How about a new issue about his or her favorite sport each month? A golf magazine subscription is a fun gift for a golfer because each issue is jam packed with golfing tips, golfing gear and golf course reviews, and so much more! And it can be a gift that your new retiree will look forward to receiving well after their retirement party.
Golf Course Travel Book
With so much more free time, your retiree may start the ultimate quest for finding the best golf course in the world! Why not help him or her by presenting them with an awesome picture book or travel essay book that highlights some of the most remarkable courses in the world? Here are a few to consider: